Lynda.com Login Help
Lynda.com videos are free to Virginia Tech students with your VT.EDU login. Start at the VT.EDU login page to access these resources.
As you work on your proposal this week, you need to spend time focusing on the document design to make sure that your proposal is reader-friendly. Writing in the workplace needs not only to have great content, but also a layout and design elements that help the reader find all the important information in the document.
This week's #TuesdayTutorial is a short video from Lynda.com: Constructing a Reader-Friendly Design (3m6s). The video demonstrates how to use headings and layout to break up your text, making it easy for readers to find the information they are looking for. As you think about breaking up and organizing your text with the ideas in this video, be sure to keep in mind the tips for
Creating Information-Rich Signposts.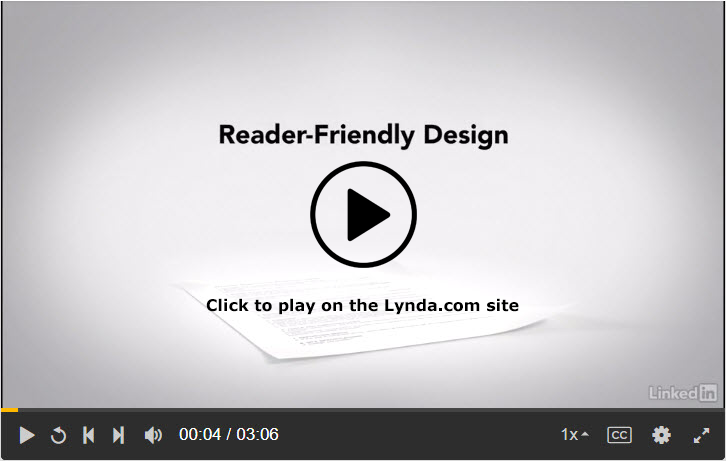 This video is part of a course on writing proposals, and I will share some other sections from the course later this week. If you have time to watch the entire course, it will help you as you write your proposal.
---