This is the post for the week of July 17, 2017.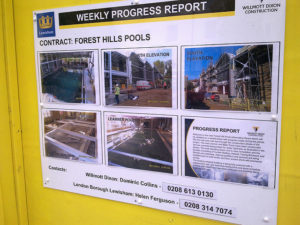 Thanks for your patience last week while I was at the Council of Writing Program Administrators Conference in Knoxville. I caught up on all the missing posts Saturday afternoon. If the info in those posts makes you want to change your proposal significantly, please use the Grace Period to give yourself a little extra time.
This week you will move on to writing your Genre Analysis Report, which is due by 11:59PM on Tuesday, August 8, 2017. After your work this week, you will write a Progrress Report that tells me about your project. Your Progress Report is due by 11:59PM on Monday, July 31.
Readings for This Week
Tasks for This Week
Photo Credit: Progress Report by Forest Hill Society on Flickr, used under a CC-BY license.
---